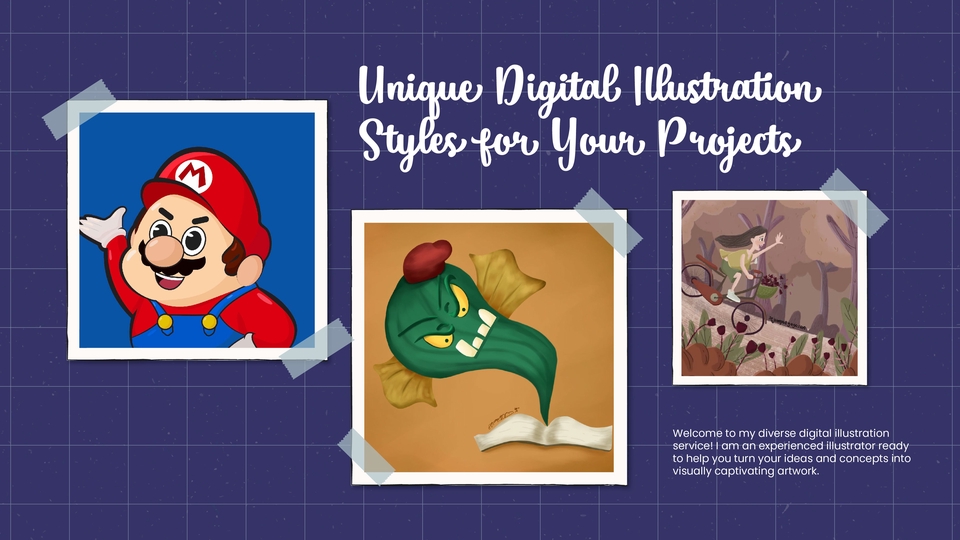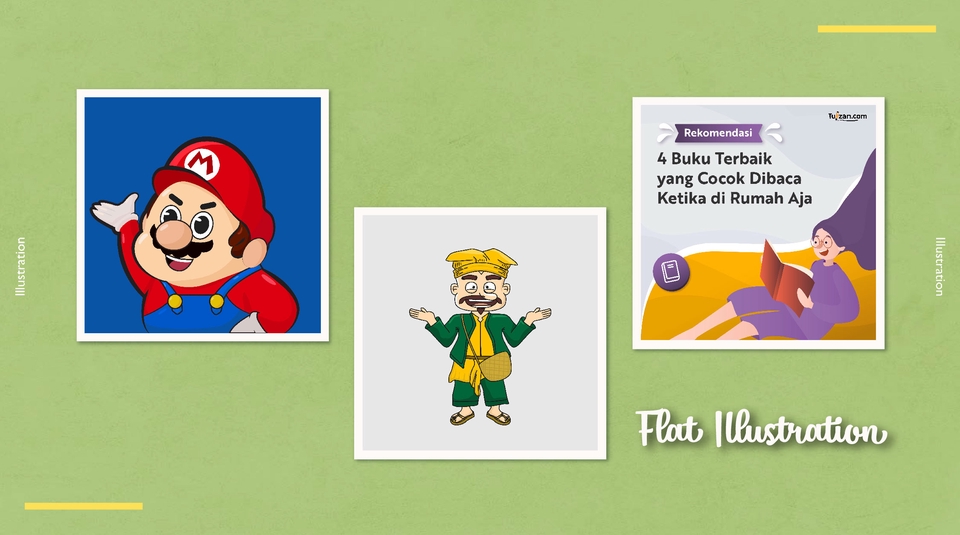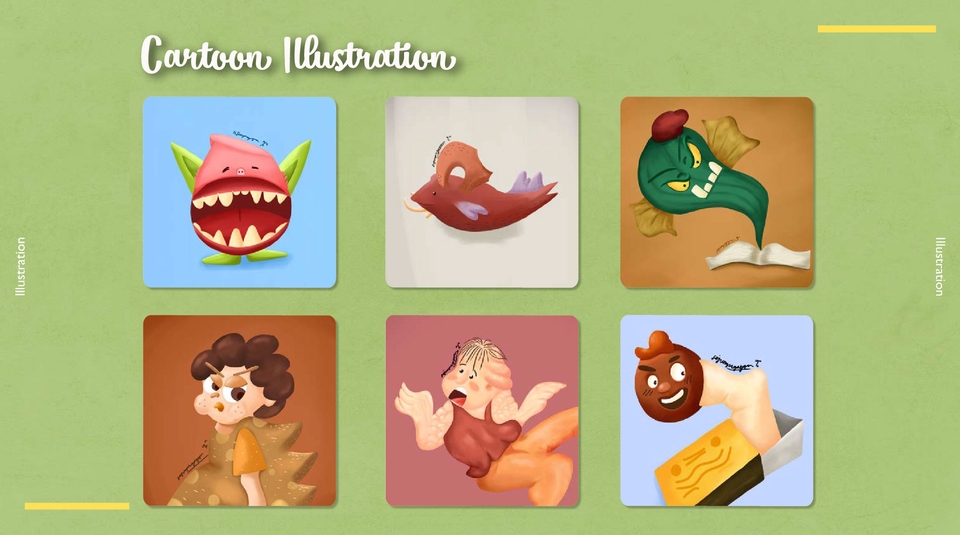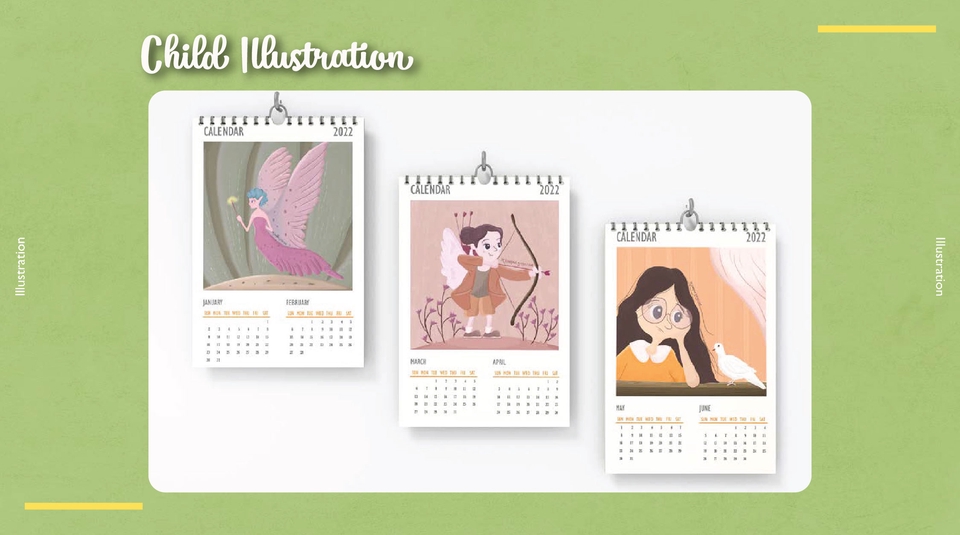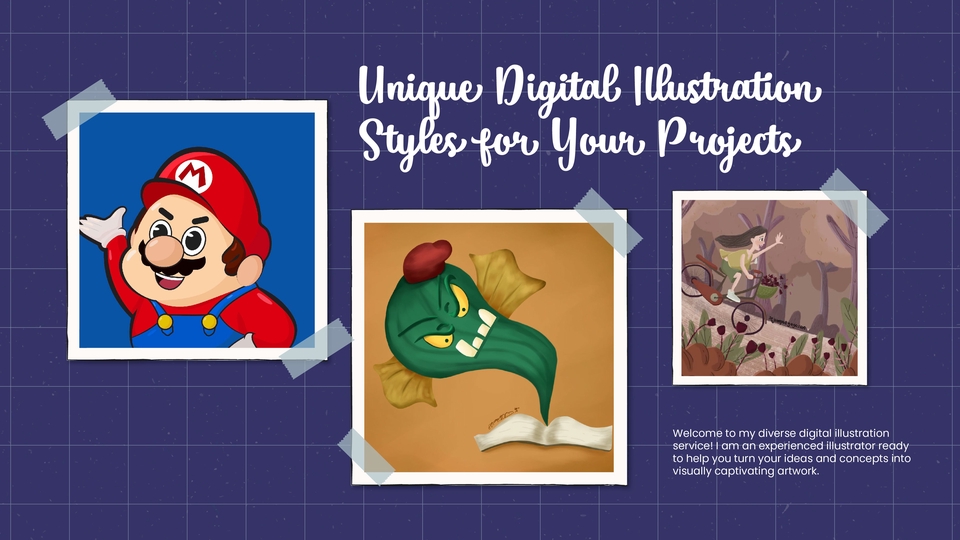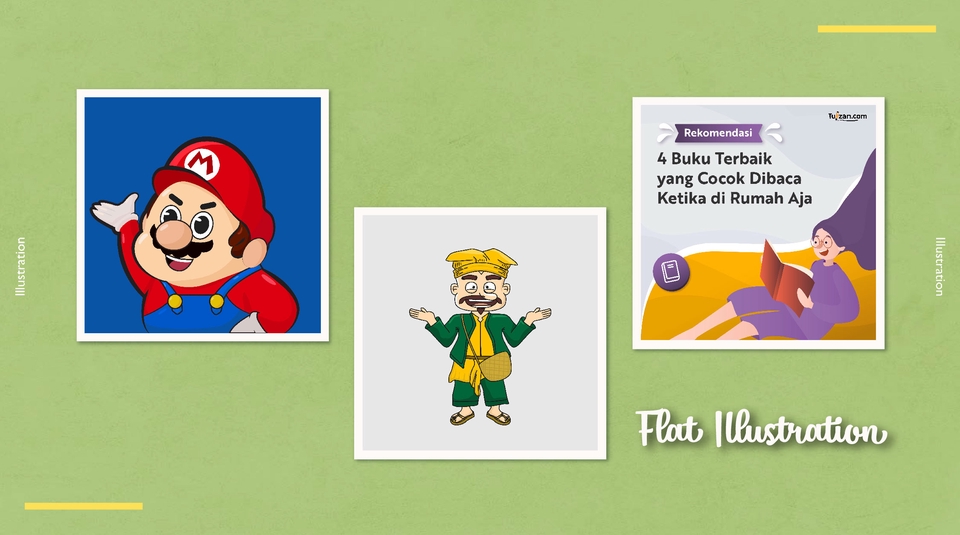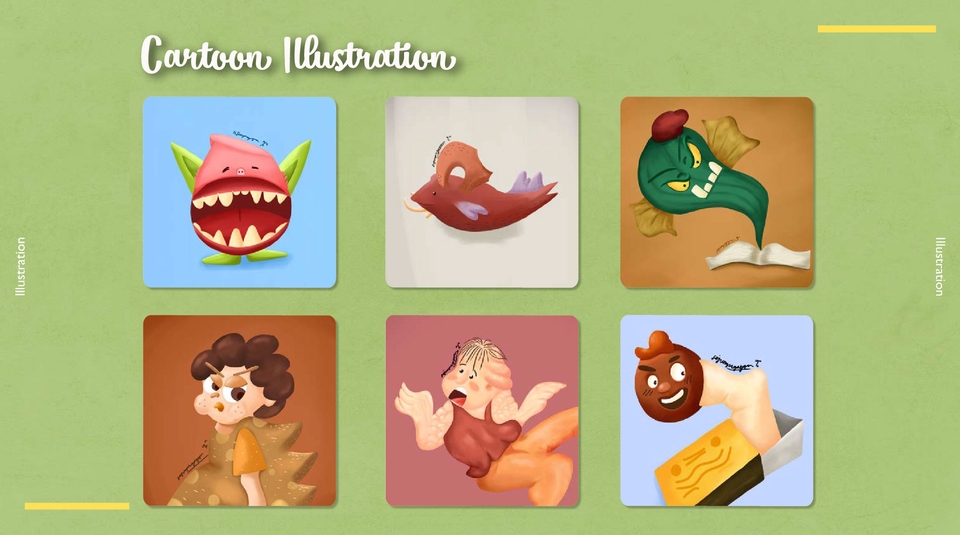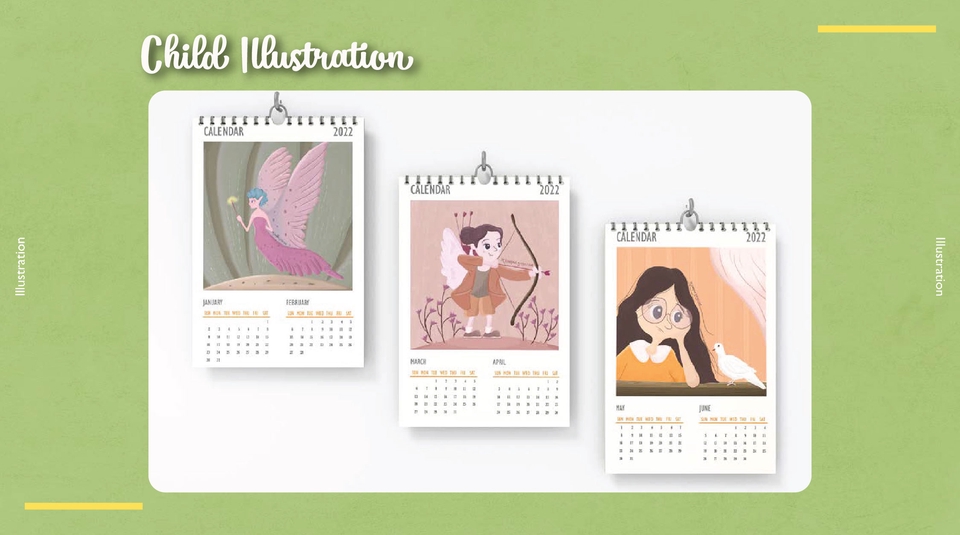 Unique Digital Illustration Styles for Your Projects
---
Welcome to my versatile digital illustration service! I am an experienced illustrator ready to help you turn your ideas and concepts into visually captivating artwork. With a range of illustration styles, I can create images that suit your needs, including: Flat Illustration: A clean and straightforward style with vibrant colors, perfect for modern and minimalist designs. Child Illustration: Capture the innocence and wonder of childhood. Vintage Illustration: Add a touch of nostalgia and classic charm to your illustrations. I am excited to collaborate with you to bring your vision to life using the style that best suits your project. Each project is approached with care, high creativity, and attention to detail. Let's discuss your ideas, and together, we will create impressive and unique illustrations. Please don't hesitate to reach out if you have any questions or would like to discuss your project further. I look forward to contributing to delivering visually stunning artwork for you.
Langkah Pekerjaan
Untuk Unique Digital Illustration Styles for Your Projects
1. Briefing with the client
2. Sketch the Initial Design
Lihat lebih banyak
Paket
Essential Flat Illustrations150 Rb
Transform your ideas into clean and contemporary visuals with our Essential Flat Illustrations package. Ideal for modern design projects, this package includes up to 2 flat illustrations with vibrant colors and a minimalist touch. Each illustration is crafted with precision and attention to detail.
---
Whimsical Child Illustrations250 Rb
Immerse your audience in the enchanting world of childhood with our Whimsical Child Illustrations package. Perfect for children's books, products, or playful marketing materials, this package offers up 2 charming child illustrations. Each illustration captures the innocence and wonder of youth, creating a heartwarming and engaging atmosphere.
---
Playful Cartoon Illustrations250 Rb
Inject humor and expressiveness into your projects with our Playful Cartoon Illustrations package. Whether it's for editorial cartoons, social media content, or entertainment, this package provides up to 2 engaging cartoon-style illustrations. Each illustration is designed to elicit smiles and captivate your audience.
---
Ulasan dari pembeli
Pekerjakan freelancer ini dan berikan tinjauan
Langkah 1 : Chat dengan freelancer
Diskusi tentang Detail dan Ringkasan pekerjaan yang Anda inginkan dengan freelancer. Anda belum akan dikenakan biaya
Langkah 2: Sepakati Pekerjaan dan Pembayaran
Setuju untuk mempekerjakan dengan meminta penawaran dari freelancer. Periksa detail dan lakukan pembayaran untuk mulai bekerja.
Langkah 3: Freelancer mengirimkan hasil dan pemberi kerja menyetujui pekerjaan tersebut
Ketika freelancer menyerahkan pekerjaan akhir untuk menyelesaikan kontrak, pemberi kerja dapat memeriksanya terlebih dahulu. Pemberi kerja bisa memeriksa dan meminta untuk revisi atau menyetujui hasil tersebut sesuai kesepakatan.
Platform Fastwork adalah pihak perantara yang akan menyimpan uang pemberi kerja sebagai keamanan dan freelancer akan mendapatkan uang setelah pemberi kerja menyetujuinya.